Integrated Health Solutions Sports & Performance Chiropractic Reviews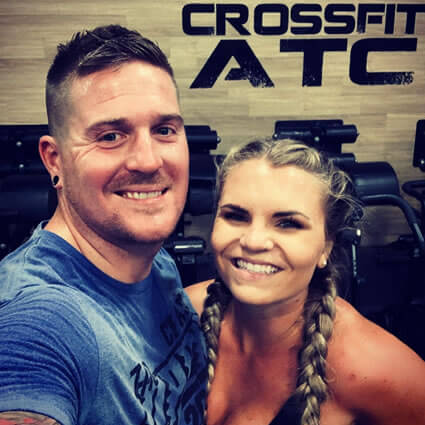 What Our Fort Myers Patients Say
At Integrated Health Solutions Sports & Performance Chiropractic we love when patients share with us their feedback and comments after chiropractic care. Please read our patient testimonials below to see what other people have achieved through their tailored treatment plans with us.
Share your stories too! Click here to send us your feedback so that we can help to spread the word about the benefits of natural Integrated Health Solutions Sports & Performance Chiropractic care.
For more information, or to schedule an appointment contact us today.


Greatest Chiropractor
I've encountered a few chiropractors in my day and Dr. Varner is by far one of the greatest chiropractors. He is knowledgeable, personal and wants to leave you better than he finds you- mind and body! I was treated my entire pregnancy and I experienced a wonderful birth due to his adjustments. My baby girl also had the privilege of getting adjusted too(she loves it)! We both leave his office well taken care of. We are so sad to see Dr. Varner move to Florida, but I know great things are ahead for him and his family!
– Hannah M.
Mother
Deeply Committed and Knowledgeable
I have been very impressed with Dr.Varners wealth of knowledge! He is very caring and has a deep commitment to helping his patients, young and old. He has personally helped me with an old knee injury, my feet, neck and back. I have also learned much in the area of healthy nutrition, which he has an in-depth study in. He does not give you pat answers he has solutions for every problem your body is suffering from. He explains things so you can understand, he is patient with my questions and he is very encouraging. He is an outstanding chiropractor in my book. He will be dearly missed!
– Rose S.
Office Staff, IOC
Strongly Recommend
Dr. Varner created and executed a complete sports injury program to heal my nagging rotator cuff issues that had turned into a significant problem. I appreciate his open communication about the underlying issues, integration of multiple recovery options (chiropractic, deep tissue massage, cryotherapy), and advice about proper diet to support the recovery process. Strongly recommend connecting with Dr. Varner to heal from an injury or create a wellness program to stay healthy!
– Jay P.
Business consultant

Integrated Health Solutions Sports & Performance Chiropractic Reviews | (239) 675-3077