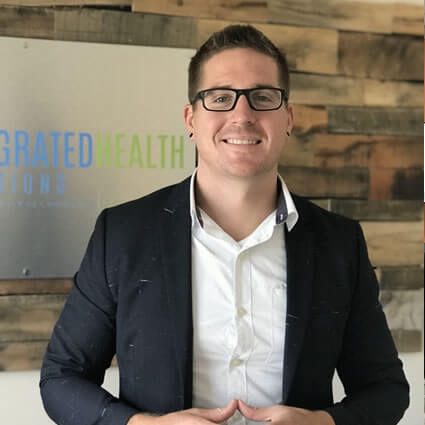 Meet Dr. Matthew Varner
Going Farther for Patients
Dr. Varner was a massage therapist working in a sports chiropractic clinic, and he saw the changes the chiropractor was able to make in his patients' lives. Dr. Varner wanted to help people in the same way, but he realized that as a massage therapist, he would remain limited in his ability to help patients. He knew he should go back to school to become a chiropractor, but he resisted that calling for two years before finally deciding to make the change.
He attended Northwestern Health Sciences University, graduating in 2015 with his Doctor of Chiropractic degree. He completed three residencies at the prestigious Institute for Orthopedics and Chiropractic in Minnesota, and he has completed a specialized advance course of training in Gonstead technique. Now, he combines his massage therapy skills with his chiropractic expertise to deliver the best results possible for our patients.
Living His Message
Dr. Varner is passionate about health, nutrition and lifestyle, and he lives the way he encourages his patients to live—being active, paying attention to what he puts into his body, and continually educating himself. He's proud to be able to offer care that is completely different, using just his hands to help relieve patients' pain and regain health, mobility and vitality.
He strives to educate patients about how warped our minds have become as a result of mainstream medicine and pharmacology insisting we need a pill for every ailment. What we need is good food, a good lifestyle and chiropractic care. His goal is to give you the personalized, one-on-one attention and care you need to accomplish your goals. Every visit with Dr. Varner is thirty minutes of hands-on care—not a five-minute adjustment, then be on your way.
EXPLORE OUR SERVICES
Away from the Office
When he's not at work, Dr. Varner enjoys spending time with his wife, working in his large vegetable garden and cooking. He's a CrossFitter and a runner and works out six days a week. He also pursues his interest in art by painting and woodworking, as well as playing the drums professionally and in his church worship team.
Book an Appointment
Contact our chiropractic office today to schedule your first appointment with Dr. Varner!

Dr. Matthew Varner | (239) 675-3077