About Integrated Health Solutions Sports & Performance Chiropractic
Our Vision
Our vision at Integrated Health Solutions Sports & Performance Chiropractic is to help patients maximize their health and longevity through chiropractic, nutrition and lifestyle. This is a very complex and powerful vision, so we break it down into segments for our patients to understand.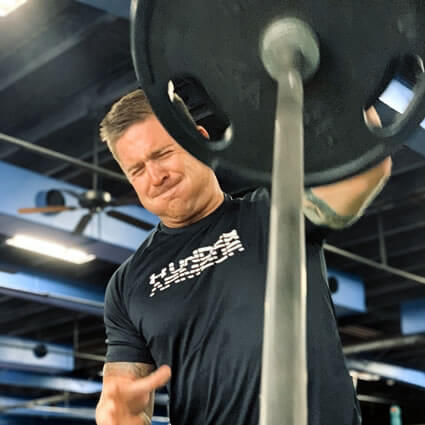 First, we want to increase the full potential of your health. Most people operate at about 60-70% of their potential and don't even realize there is more. We strive to motivate patients to achieve higher goals.
Next, we want to maximize your longevity—but not simply by adding years to your life. We want those years to be healthy and active, which requires you to address your lifestyle and assess how much you give back to your body.
Chiropractic is a very powerful, safe and effective technique to mobilize your joints and spine, strengthen your nervous system, increase your immunity and improve your flexibility. Nutrition is important because when you give your body whole, natural foods it can recognize, it knows how to break down and digest those molecules and use them as fuel. And lifestyle means this isn't a quick fix, nor is it something you can do for two weeks and expect any kind of change.
MEET DR. VARNER

Our History
After receiving his Doctor of Chiropractic from Northwestern Health Sciences University in 2015, Dr. Varner came to Florida to enjoy sunshine, beaches and trees and to get away from Minnesota winters. We opened in this location in 2017 because of its proximity to a number of gyms—Dr. Varner treats many athletes and personal trainers in the area.
Your Health and Lifestyle Coach
Dr. Varner is committed to educating patients as well as treating their physical condition. He's not an intimidating, lab-coat-wearing doctor—he wears athletic clothes and talks about his personal life so patients feel comfortable with him. He's a runner and CrossFitter, and he can relate to the issues and conditions that bring many of our patients to our door. He offers a one-on-one, personal approach to helping you transform your health and life.
Start Today
Contact us today to book your first appointment.

About Integrated Health Solutions Sports & Performance Chiropractic | (239) 675-3077